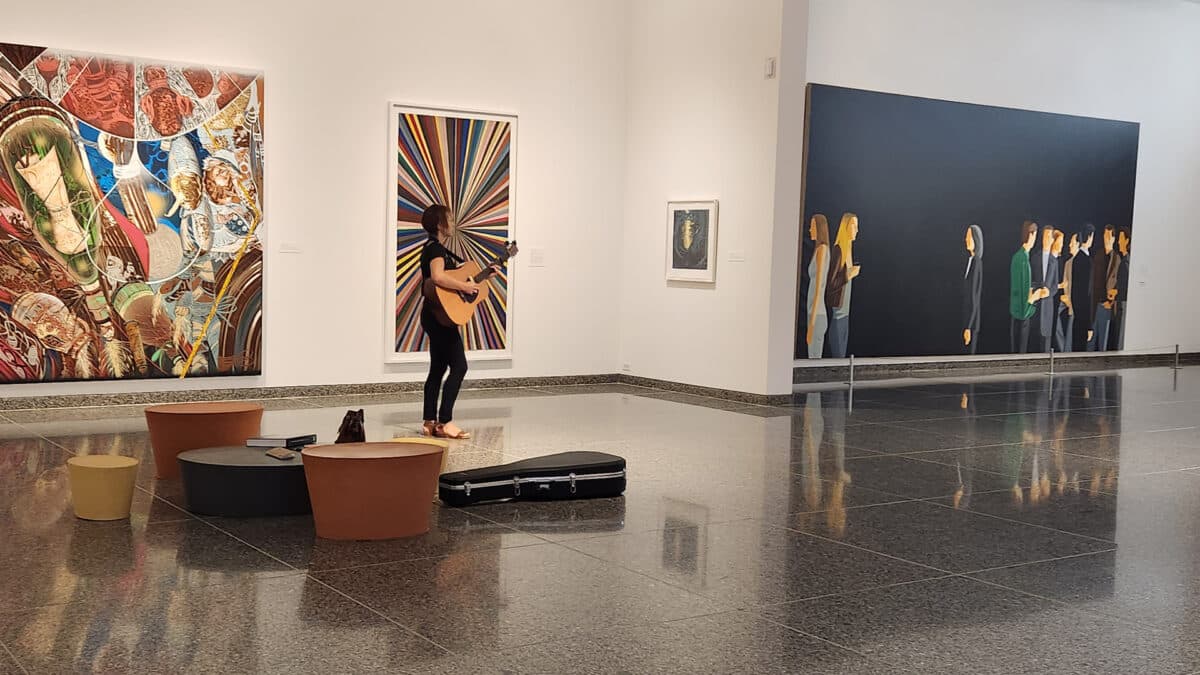 Art Center Member Abbie Sawyer applied for My Museum Monday, suspecting that it would be a magical experience. She had performed music in a gallery space before and knew this was a great opportunity to experience the Art Center in a new way.
"This experience floored me. I expected to stay for only 30-45 minutes, but I ended up getting lost in time and stayed for over two hours. Being able to play my guitar and sing in the resonant, beautiful, light-filled spaces of the Art Center became a transcendent experience that I felt throughout my whole body. The exceptional beauty of the various exhibits evoked such emotion in me as I was singing and playing, that I heard and felt my songs in new and deeper ways. I also saw the art in newly personal ways that made me feel even more connected to the gem that is the Des Moines Art Center. I am so thankful to have had this experience."
Abbie's beautiful music filled the galleries in the Richard Meier and I. M. Pei buildings, the two spaces offering different acoustics and reverberation.
"My family and I are members of the Art Center because we believe access to art is essential for the health of our community, the nourishment of our spirits and the inspiration to live vibrant lives."
Thank you, Abbie, for participating in My Museum Monday and choosing to support the Art Center through membership!