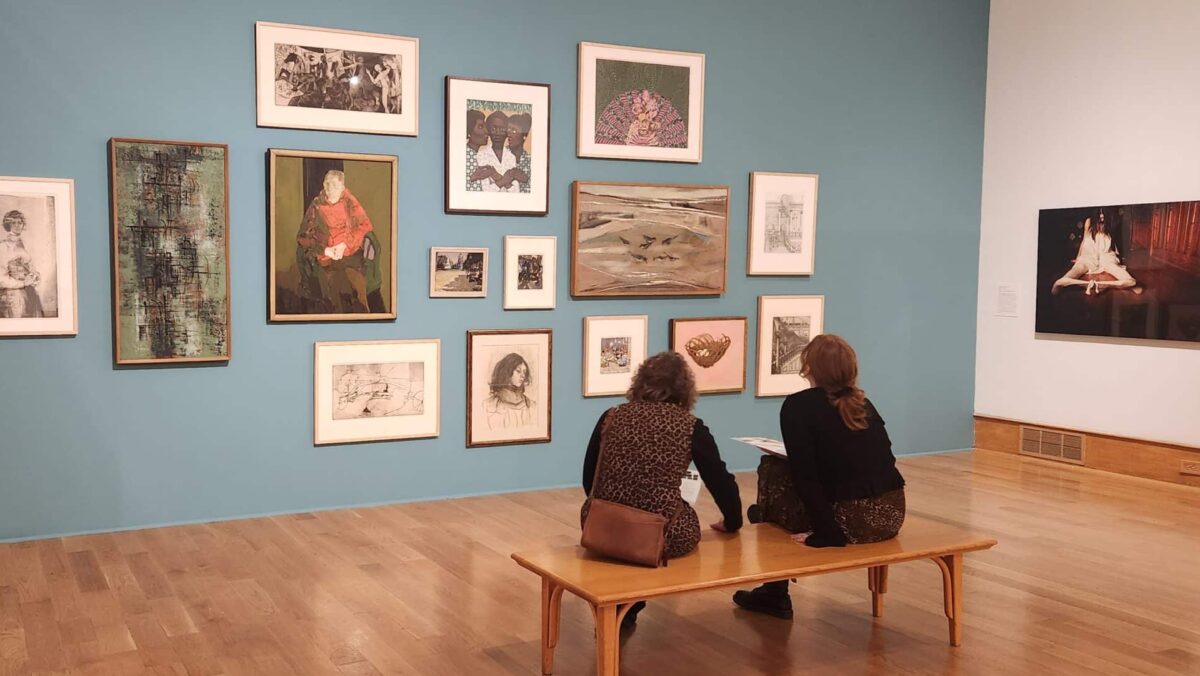 Art Center Member Jen James decided to bring a very special guest to join in her My Museum Monday experience, her daughter Jill. Jen and Jill took their time touring the current exhibition "Art Center: 75 Years of Iowa Art." They spent the most time studying the Women Artists in Iowa section (pictured), which features artists Elizabeth Catlett, Anna Gaskell, Ana Mendieta, and many more.
Jen and Jill then moved through the galleries of the Art Center, sharing their thoughts and impressions of different artworks together in the quiet peace of the closed museum. They witnessed staff members de-installing "Agricultural Building" by Red Grooms. This fun and whimsical artwork had not been on view since 1994. Art Center staff members shared information on the fascinating process of carefully dissembling and re-packing every piece. The installation crew typically does this type of work on Mondays when the museum is closed to the public, and it was a special treat for Jen and Jill to see part of this process during their My Museum Monday experience.
Thank you, Jen and Jill, for participating in My Museum Monday and continuing to support the Art Center!