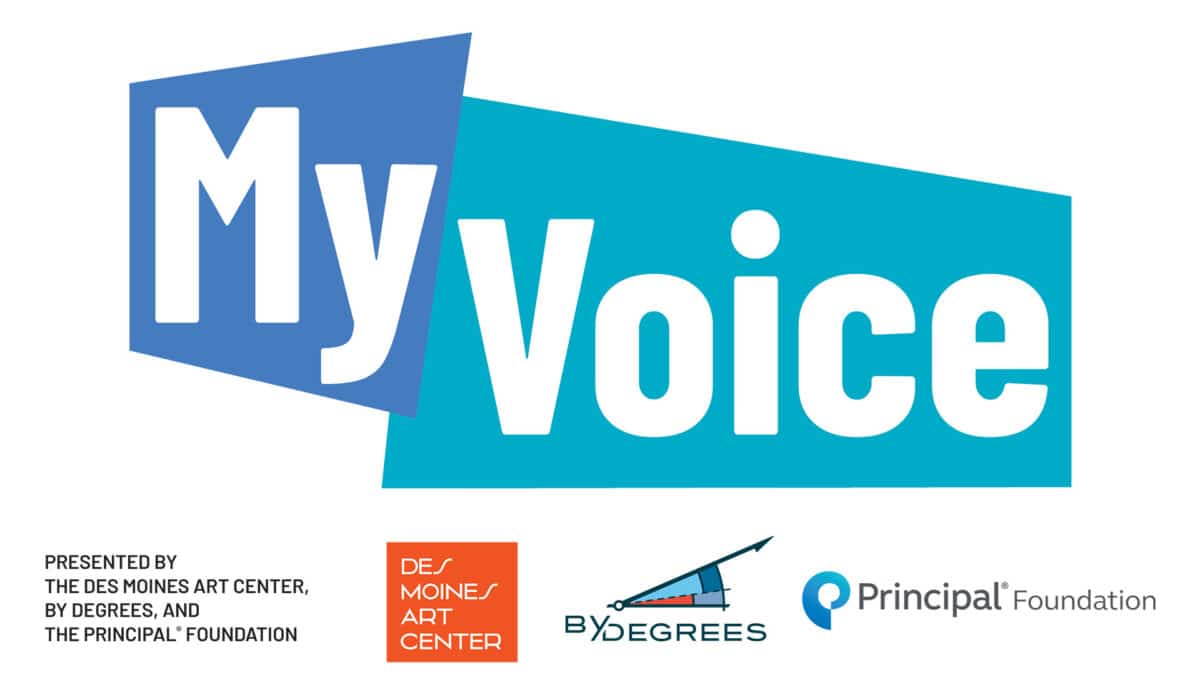 Throughout the galleries of the Des Moines Art Center, you will find endless inspiration in the form of artful objects on view and the contemporary ideas surrounding them.  Recently, a new group of inspired works have been added, virtually, for museum visitors to see and enjoy.
These 12 artworks were created by Des Moines area students ages 8-17, who participated in the Art Center's second annual program, "My Voice," in partnership with By Degrees and the Principal® Foundation. Over a period of several months, the students worked with educators and mentors to explore their own individual creative expression, discover the ways artists find and share inspiration, try new materials, and learn how to craft an effective artist statement. Each student selected an artwork within the museum's collection to serve as an inspiration piece for their own creations. Works were fashioned from clay,  canvas, found objects, and more. These works were displayed and celebrated in a private reception for the students, their schools, families, and community partners on Thursday, May 11, 2023.
Museum visitors can view these student works by scanning QR codes located next to the inspiration pieces in the galleries . They can also be viewed alongside their artist statements here:  My Voice Student Artwork and Inspiration.