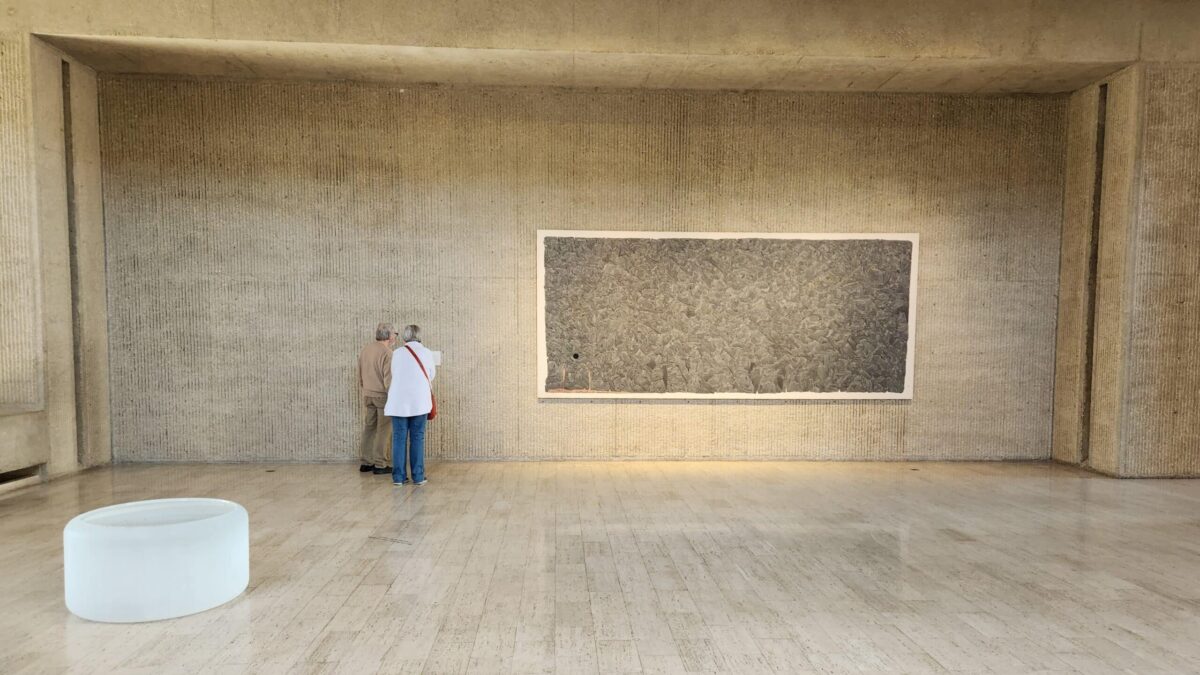 As part of the Des Moines Art Center's My Museum Monday program, each month an Art Center member is invited to spend time in the museum when the building is normally closed to the public. We received several applications to take part in this experience and are excited to share them with you.
Mary Duvall applied to My Museum Monday but didn't want to spend her time alone. Her husband, Milton Cole, joined her for a peaceful afternoon stroll through the galleries. Mary and Milton both were interested in this member program "because it was a unique opportunity to engage with the museum in a quiet, thoughtful way."
The couple were enrolled in a class together at the Art Center and decided to start their experience in the afternoon following their first day of class, titled "Art for the Curious." They explored the "Alison Elizabeth Taylor: The Sum of It" exhibition and inspected the recently installed "Rhino" by Paa Joe, before heading over to the Pei gallery and taking in the massive Painting by William T. Wiley, titled"Thudarkages" (pictured).
We thank Mary and Milton for participating in My Museum Monday, and for their continued support of the Art Center. They choose to be members "out of appreciation for the amazing offering and experiences that the Art Center provides. Thank you! We are grateful."