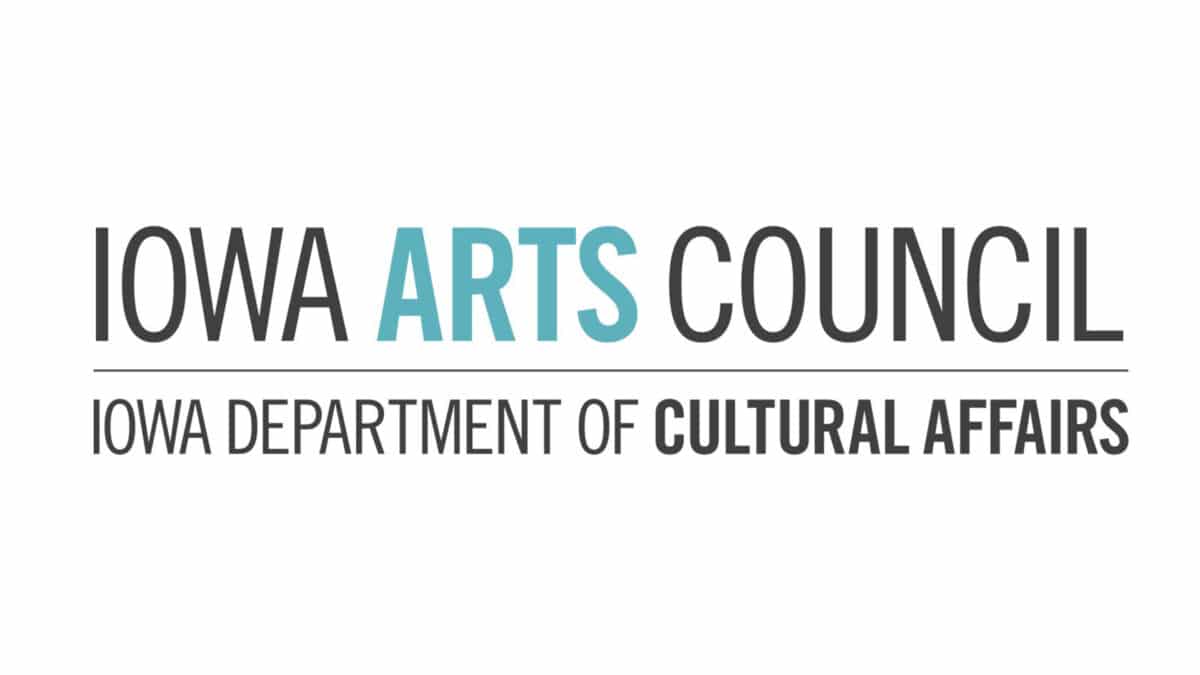 Des Moines Art Center receives Iowa Department of Cultural Affairs grant to support "Immersive" exhibition
For Immediate Release
Contact: Amy Day
Tel: 515.612.0775 (m)
E-mail: aday@desmoinesartcenter.org
DES MOINES, IA (January 2022) – The Des Moines Art Center is thrilled to announce it has been awarded a Humanities Project grant from the Iowa Arts Council, a division of the Iowa Department of Cultural Affairs. The statewide grant program supports public humanities projects and educational programs that encourage contemplation, spark conversation, and invite communities to explore the human experience. The $20,000 award will support exhibition programming for the Art Center's upcoming exhibition, Immersive.
The Des Moines Art Center will present Immersive from March 12, 2022 – June 5, 2022.
Immersive will be a 4-part exhibition of large-scale works and installations featuring artists Bill Viola, Ran Hwang, Matthew Willie Garcia, and Des Moines-based multimedia artist Oyoram. This multi-part experiential exhibition invites visitors to be literally immersed in artworks from the permanent collection and beyond. Instead of moving through traditional gallery spaces, one will follow a path from darkened space to darkened space, each filled with light, color, and sound. Immersive presents art that provokes emotion and imagination as well as stimulation for the eyes and ears, and provides a place to step fully into the art itself.
This support allows the Art Center to offer lectures and activities related to Immersive to a wide public audience at no charge, fostering discourse about the cultural impacts and perspectives the art presents. Director of Education and Interpretation, Jill Featherstone, envisions exhibition programming that "will create the qualities and conditions necessary for visitors to explore their own internal world and provide a space for reflection and meaning."
Funding for Immersive exhibition programming is made possible by the Iowa Arts Council, a division of the Iowa Department of Cultural Affairs, and the National Endowment for the Humanities: Exploring the Human Endeavor.
For further information, interviews/quotes or images, please contact Director of External Affairs Amy Day at 515.612.0775 or aday@desmoinesartcenter.org
― MORE —
About the Des Moines Art Center + John and Mary Pappajohn Sculpture Park
Recognized by international art critics as a world-class museum in the heart of the Midwest, the
Des Moines Art Center, an AAM-accredited institution, has amassed an important collection of art from the 19th century to the present, with a major emphasis on contemporary art. Focused on quality and global in scope, it includes major works by Henry Ossawa Tanner, Edward Hopper, Georgia O'Keeffe, Francis Bacon, Andy Goldsworthy, Henri Matisse, Wangechi Mutu, Ai Wei Wei, and Kara Walker, among hundreds of others. The collection is housed in three major buildings, each designed by a renowned architect—Eliel Saarinen, I. M. Pei, and Richard Meier. With the exception of special events, admission to the museum is free.
In September 2009, the John and Mary Pappajohn Sculpture Park opened in Des Moines' Western Gateway Park. Philanthropists John and Mary Pappajohn provided funding for and donated 31 sculptures by internationally acclaimed contemporary artists to the Des Moines Art Center. The collection of sculptures by such artists as Martin Puryear, Louise Bourgeois, Deborah Butterfield, Willem de Kooning, Mark di Suvero, Olafur Eliasson, Keith Haring, Robert Indiana, Ellsworth Kelly, Yayoi Kusama, Jaume Plensa, Richard Serra, and Joel Shapiro is the most significant donation of artwork to the Art Center in a single gift in the museum's history. The Pappajohn Sculpture Park is a collaboration of the Pappajohns, the City of Des Moines, the Des Moines Art Center, and numerous corporate and private donors.
# # #