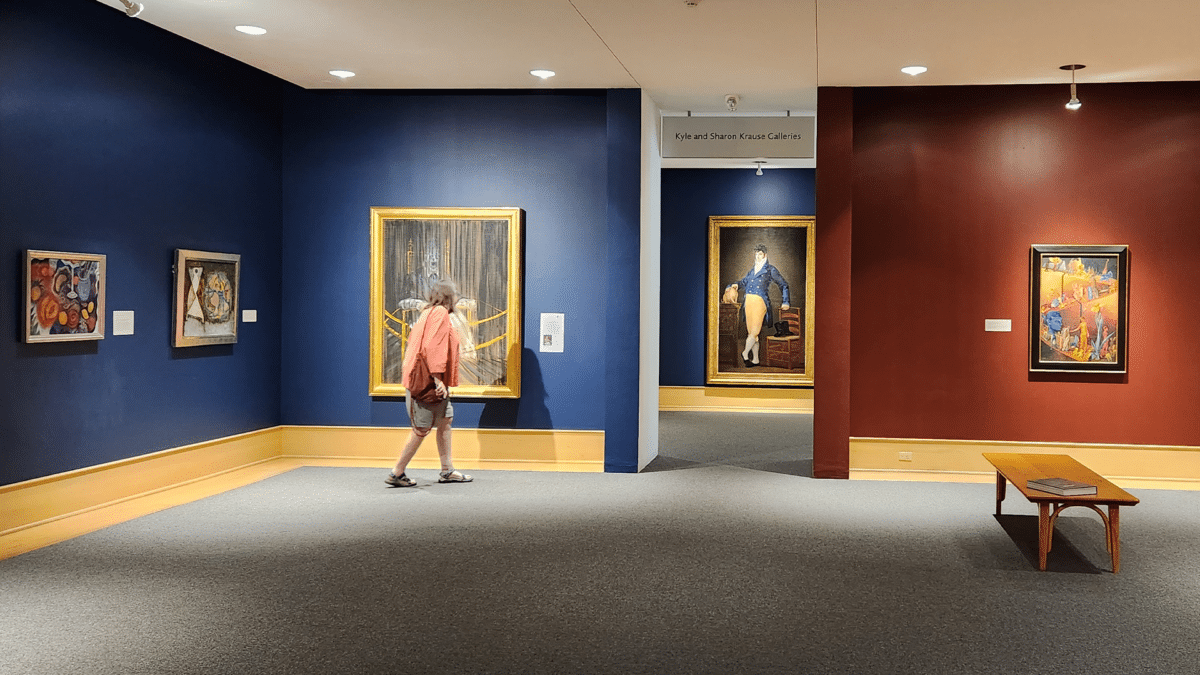 Art Center Member Jane always wanted to be in a museum by herself. When she learned about the My Museum Monday program, and realized that her birthday landed on a Monday, it seemed like the perfect gift to herself! Below is what Jane had to say about her experience.
"It's long been an odd dream of mine to have a museum to myself, a notion that was put into my head when I couldn't even get close enough to see the dots on "A Sunday on La Grande Jatte" at the Chicago Art Institute and feeling like a packed-in sardine while trying to look up at the art at the Sistine Chapel. While that's never been an issue at the Des Moines Art Center, I knew it would be a treat to see it all without other people in my vision."
"Also, it was my birthday. While I spent the rest of the day with friends, it was fun to spend it with artworks I consider my friends too. I've been coming to the Art Center for 40 years—the works are familiar to me, they bring me comfort and joy, and there's always a chance to see what's new."
"It meant so much because I could really take time with pieces. I could get up close to see materials, brush strokes, the choices the artists make. I can barely manage drawing a stick person so to really absorb the creative process is exciting to me. In a weird way it was a chance to reflect on my own life, too, and how my appreciation of art has grown and changed. It took me back to when my college boyfriend first brought me to the museum (thanks, dude, wherever you are). Then, I liked the Impressionists and pretty pictures but that has evolved to really loving the art that challenges me and has something to say."
"I've never taken an art class in my life; the Des Moines Art Center has been my school and everything I know and love about art now has sprung from it. Besides just generally wanting to know what is going on at the Art Center, I want to support it so others can experience what art and community can bring to their life."
Thank you, Jane, for participating in My Museum Monday and choosing to support the Art Center through membership!