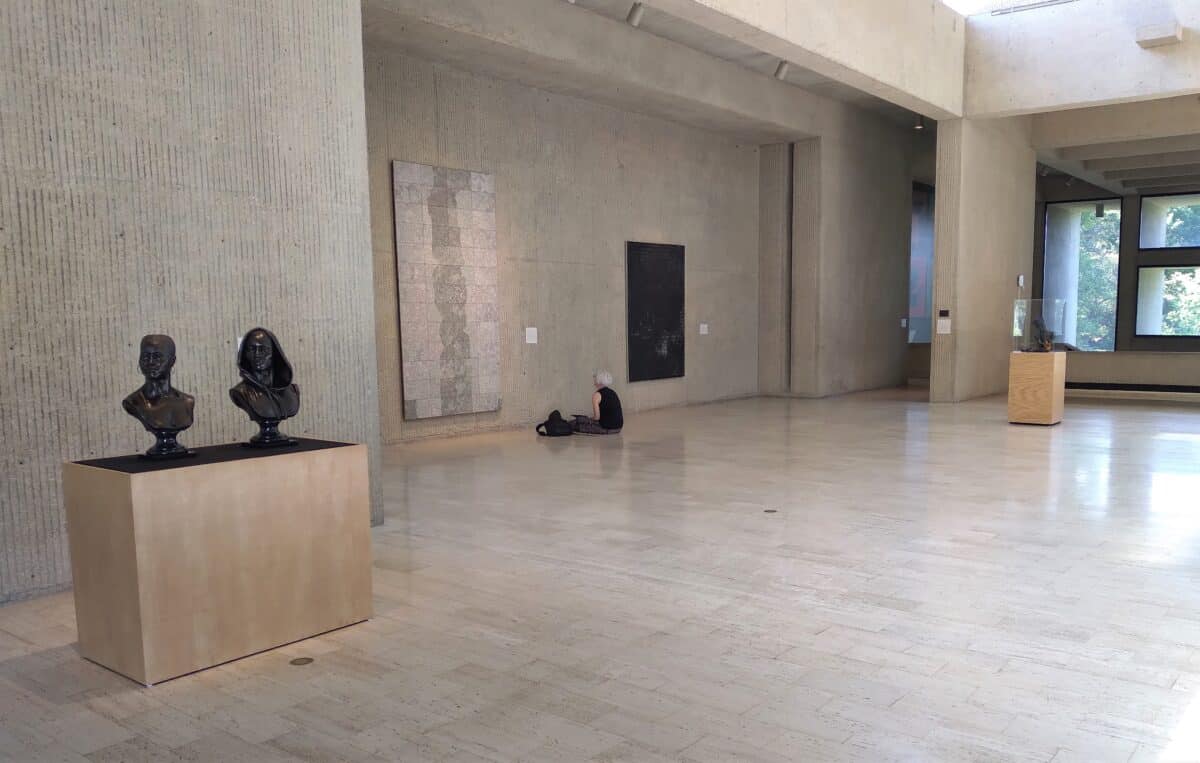 As part of the Des Moines Art Center's My Museum Monday program, each month an Art Center member is invited to spend time in the museum when the building is normally closed to the public. We received several applications to take part in this experience and are excited to share them with you.
Karen Downing was the first Art Center member to participate since the relaunch of My Museum Monday. And she is no stranger to our galleries. After leading more than 60 field trips to the Art Center during her 34 years of teaching, Karen wanted to experience the museum by herself and "not have to worry about permission slips and bus schedules." In her application, Karen said that she "would like to come to the museum to see what it has to say to me about retirement, about accepting transition, about welcoming new possibility."
Karen started her morning with yoga in the peaceful Bookey Family Courtyard. It was a beautiful and calm summer morning. When she was ready, Karen moved on to the galleries. She was able to spend one-on-one time with many special artworks. Bellows' Aunt Fanny , Matisse's Woman in White, and Sime's Tightrope: Noiseless 12 were three of the pieces with which she spent the most time.
Returning to the Bookey Family Courtyard, Karen ended her experience with lunch by the reflecting pool. She said, "It seemed fitting for my transition theme to spend time with Man and Pegasus, a sculpture done by Milles after his retirement."
We're so glad that Karen applied to My Museum Monday and had such a tranquil and reflective experience. We thank Karen for all her work in bringing her students to the Art Center over the years, and for her continued support as a member!