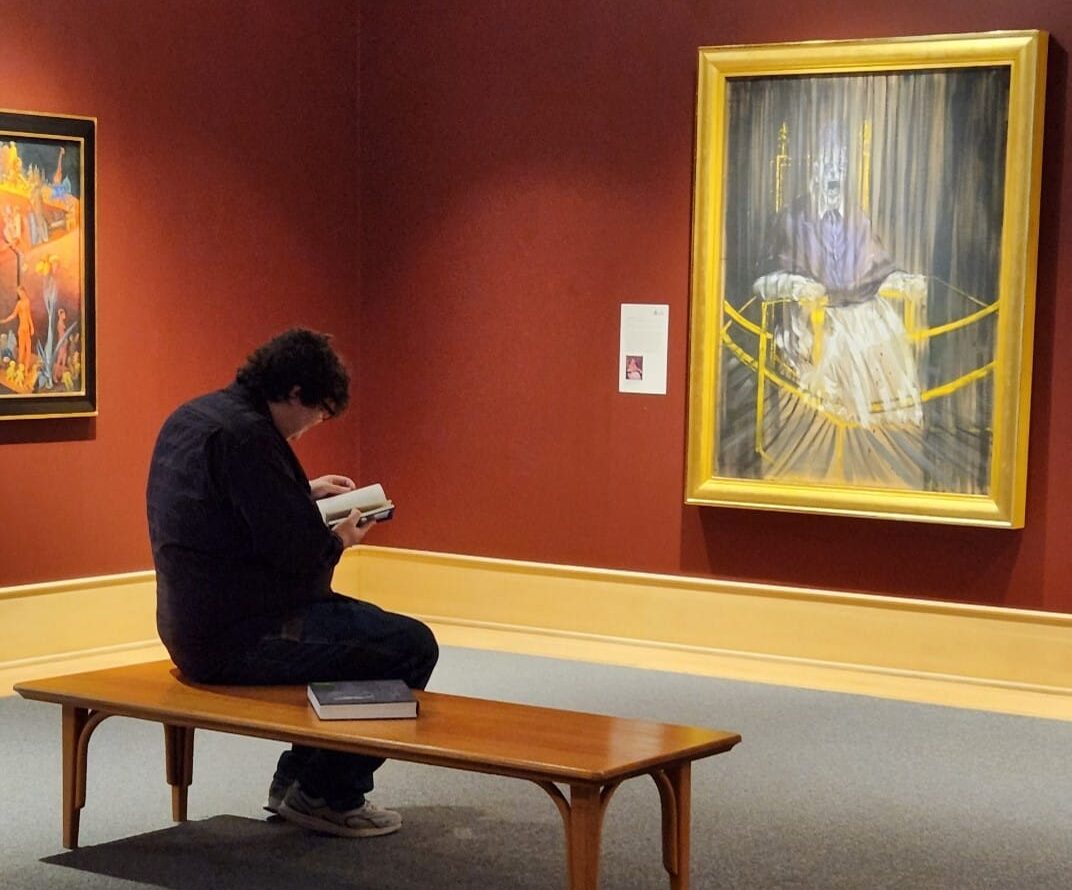 Peter Larsen applied to My Museum Monday with the desire to revisit a childhood favorite book – "From the Mixed-Up Files of Mrs. Basil E. Frankweiler," a story by E.L. Konigsburg about two siblings who run away from home to live in the Metropolitan Museum of Art. Peter spent his time walking through each gallery, spending time with favorite pieces, appreciating new acquisitions to the collections, and reading parts of his book.
Peter shared many insights from his time in the museum. "For me, the experience was impactful. Being in a museum alone is a very different experience from visiting while the museum is alive with the thrum of visitors. It was part wish fulfillment of a childhood dream—to run away to an art museum and experience a more private and personal relationship with the works and even the museum itself. …it was a meaningful experience on multiple levels."
"Art is one of the things that connects us as human beings. Expressing ourselves through art or feeling a deep bond with another through their art, is an amazing feeling. The Des Moines Art Center is special in so many ways, not least of which being that they allow people to view their collection for free and offer classes to hone your own artistic skills. Supporting the Art Center's work through a membership seems like a very small and worthwhile price to pay!"
Thank you, Peter, for participating in My Museum Monday and continuing to support the Art Center as a member!